Green investments
In 2022, we will continue to invest in green energy in the form of 180 solar panels on our sanitary building.
Public lighting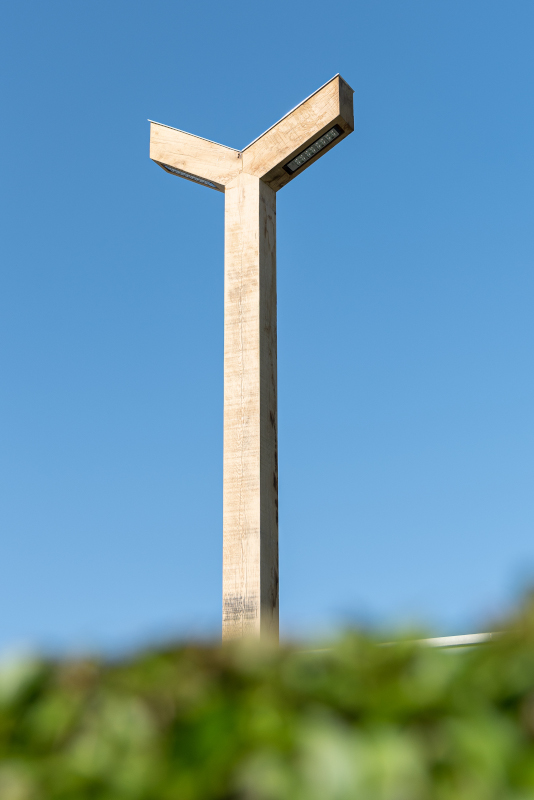 These new wooden, sustainable lighting poles provide bright and atmospheric lighting on the campsite.
bicycle shed renovation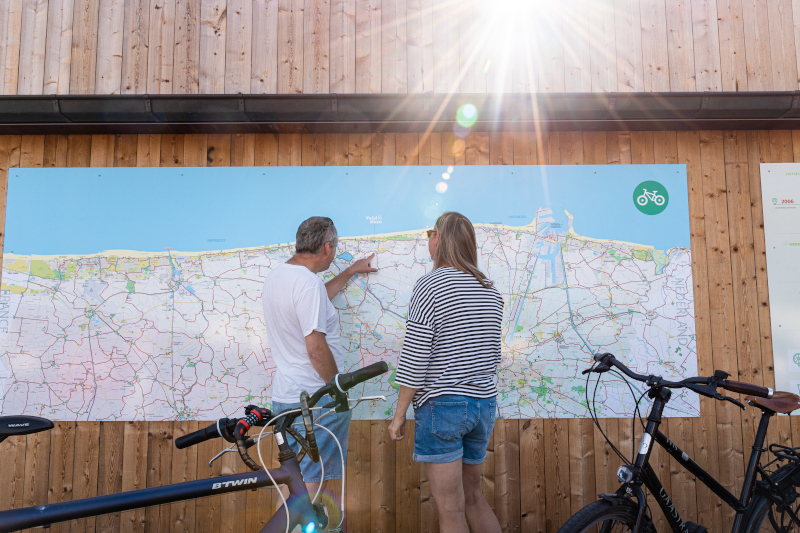 Our bicycle shed received a complete facelift with a new facade, solar panels and an extra large bicycle map.
Digital TV and internet
A large project in which we can now offer all our guests perfect image quality. The installation of fiber optics also enables us to offer properly functioning internet.
Interior design project accommodations.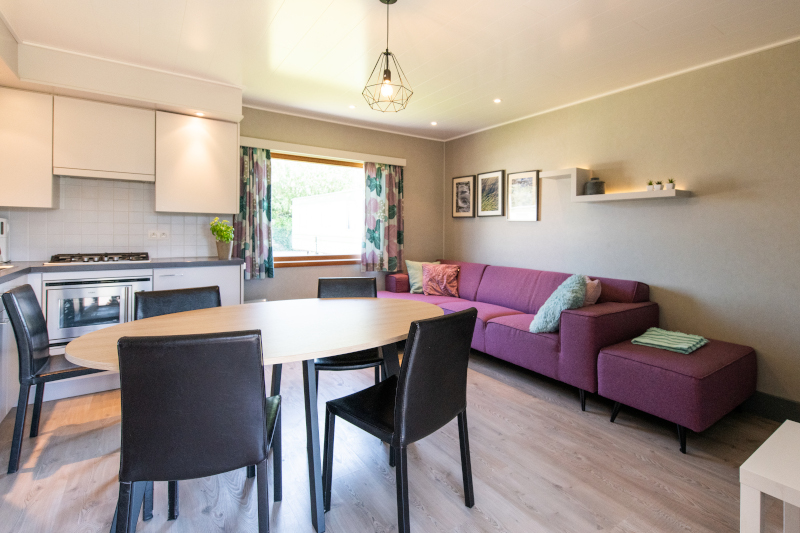 Our chalets and apartments got a make-over. New curtains, couches, decoration and some paintings give a fresh and contemporary look.
New plots and wadi.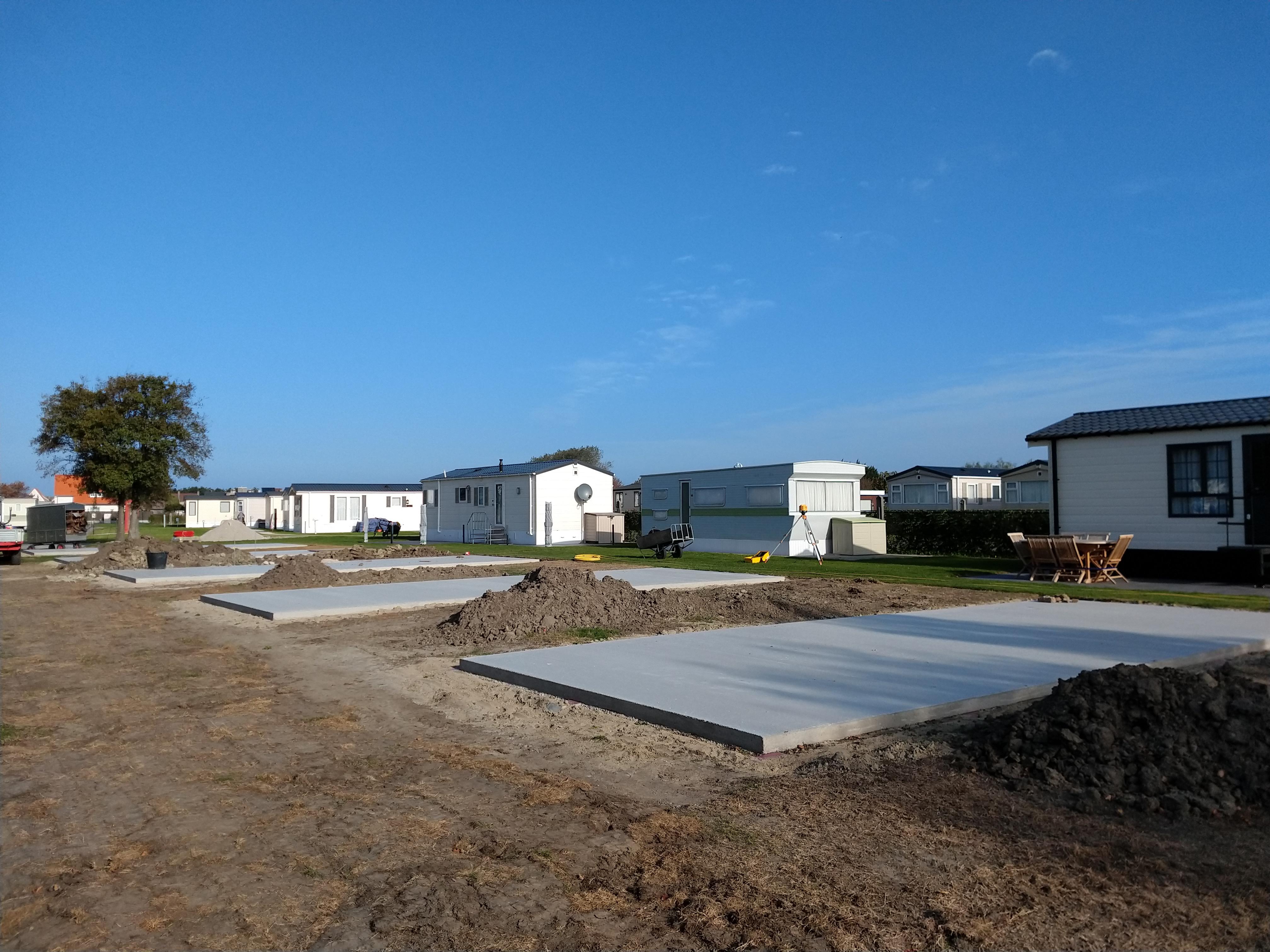 No less than 22 spacious plots and an additional wadi have been built.
Book Veld & Duin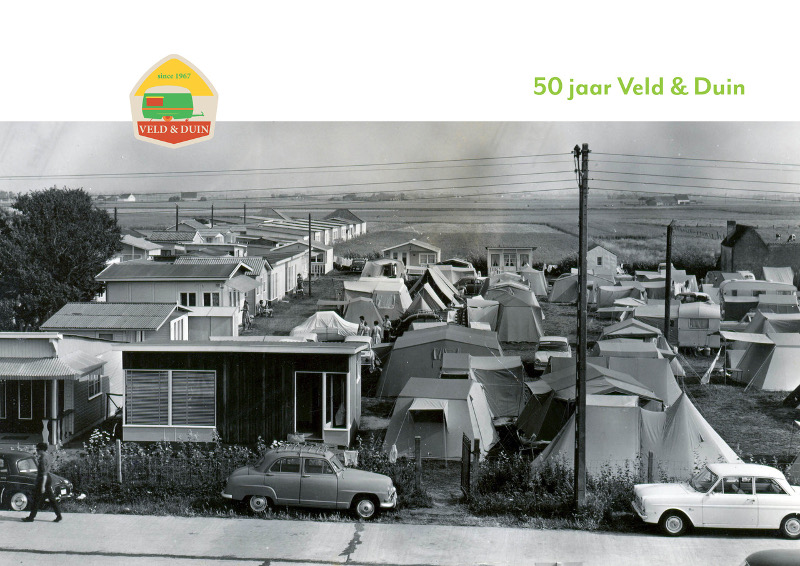 Discover the fascinating story of how Veld & Duin evolved from a piece of cornfield to a modern company, the evolution of camping in Bredene, interviews, many photos and so much more in this unique reference work.
Laureate West-Vlaamse Toerismeprijzen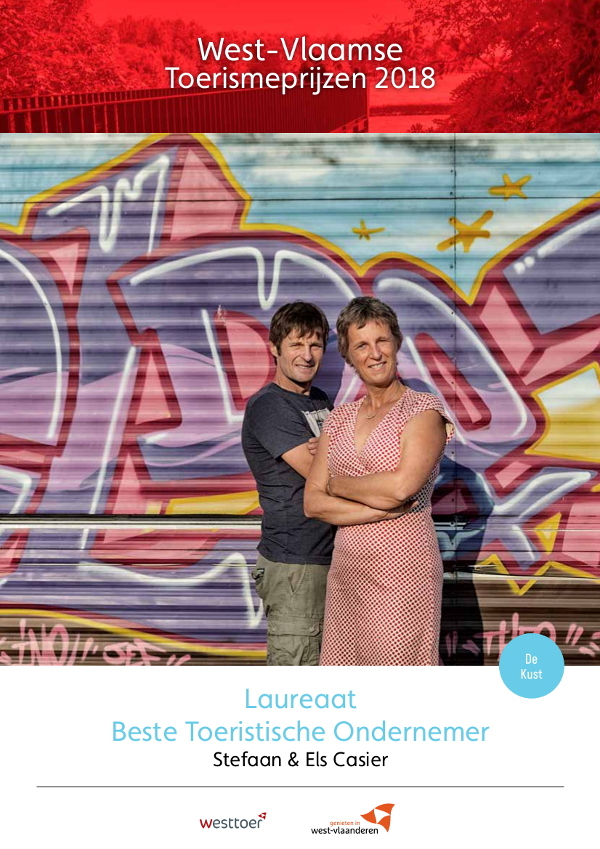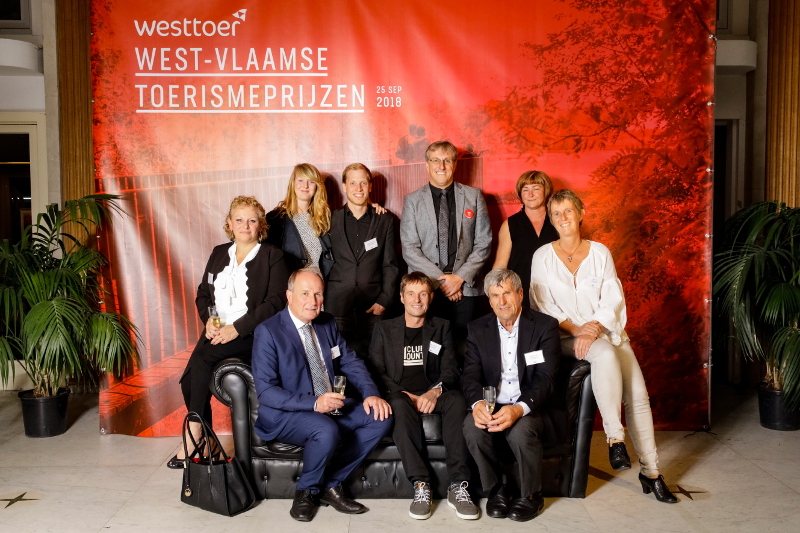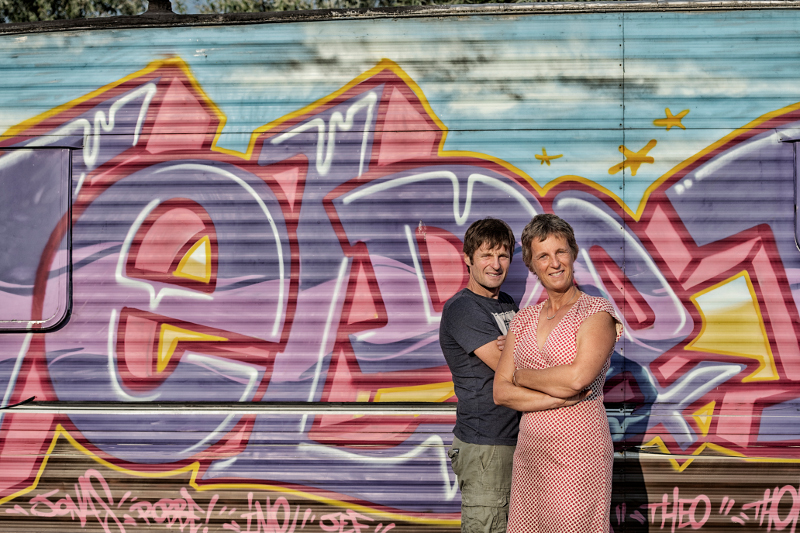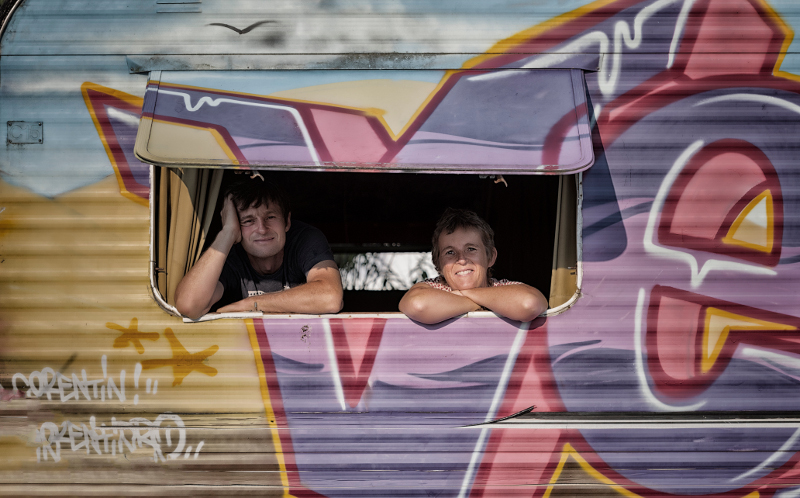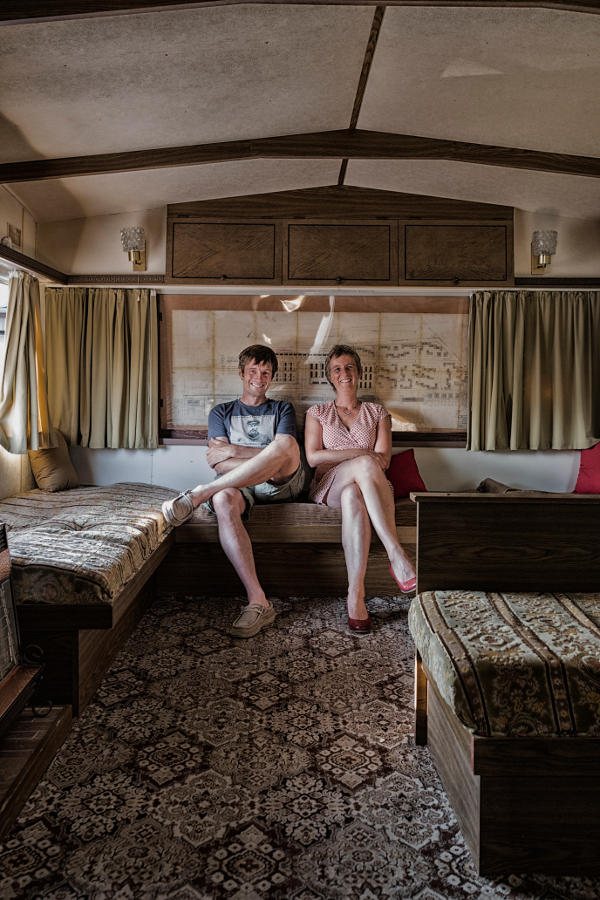 On 25 September 2018 Veld & Duin became laureate in the category 'best entrepreneur in tourism'. A great motivation for the whole team to keep innovating and investing to give our guests a pleasant stay.
Exposition ''The world, a campsite''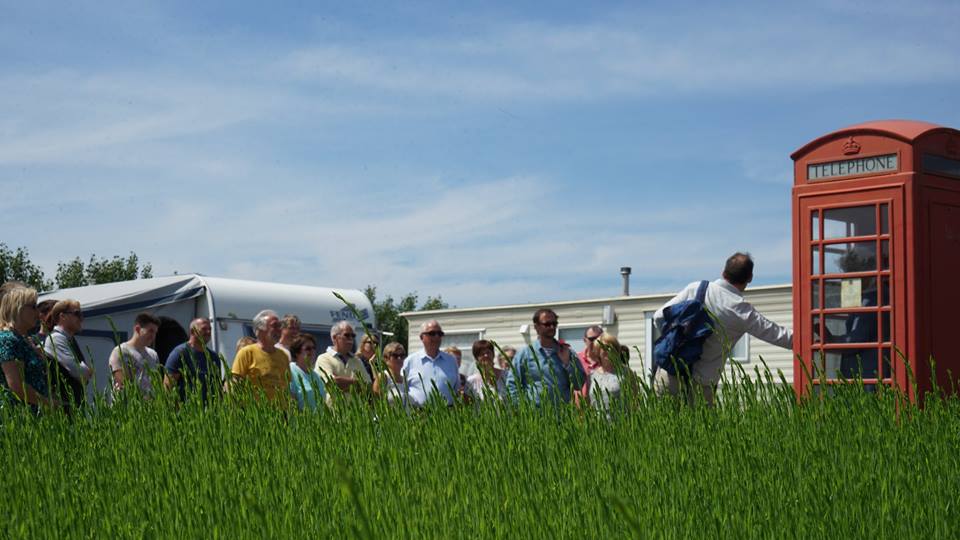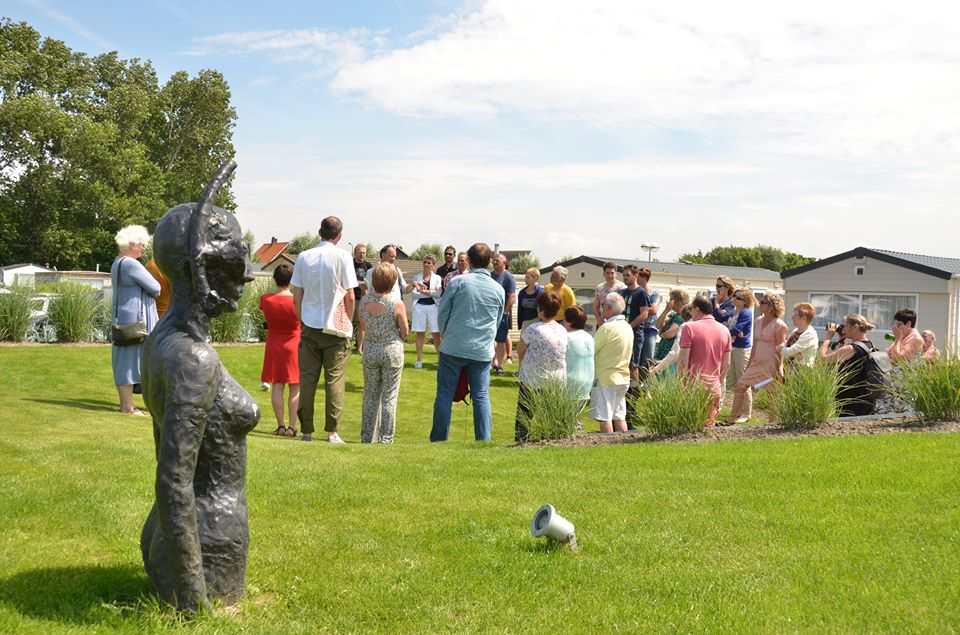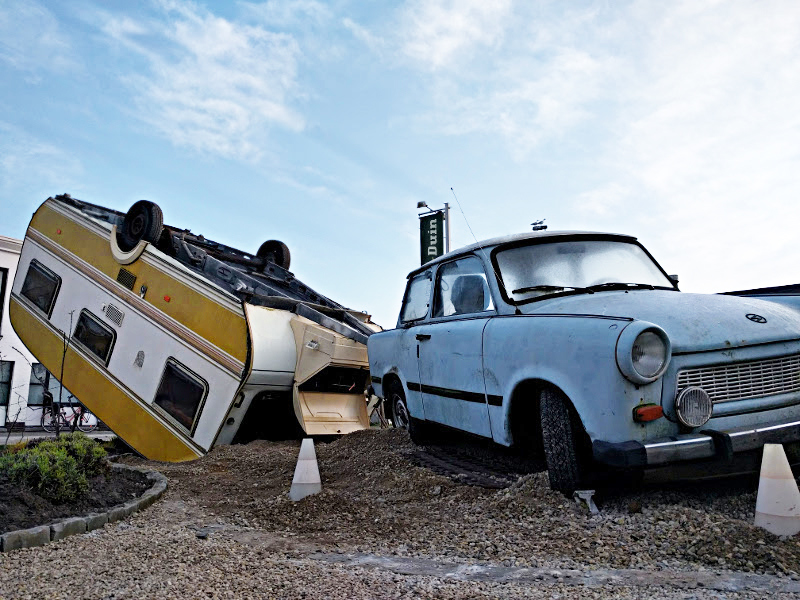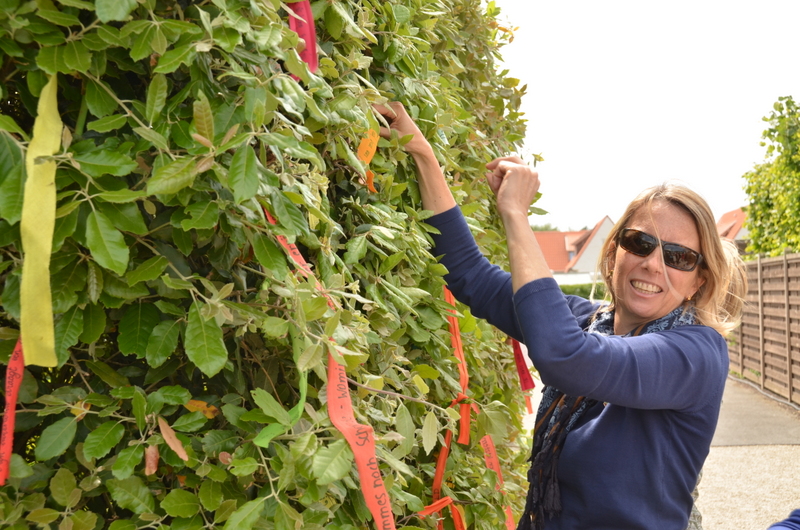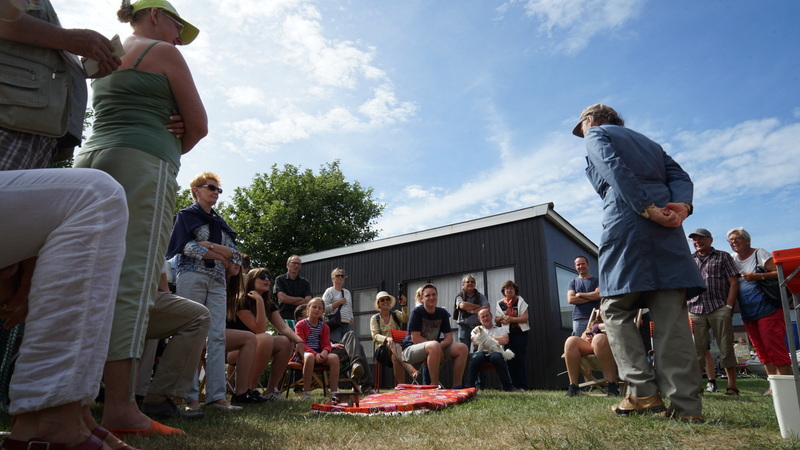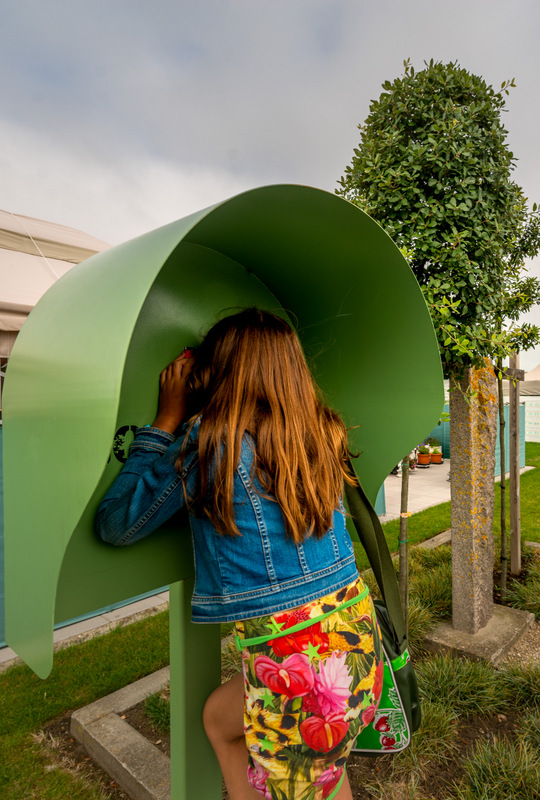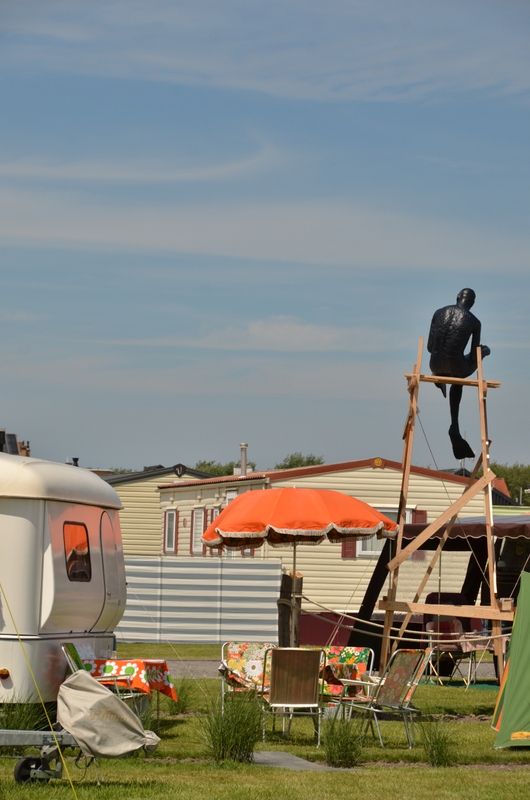 A fun exhibition has been set up to mark the anniversary year. You can still admire various exhibits of the exhibition.
Anniversary fest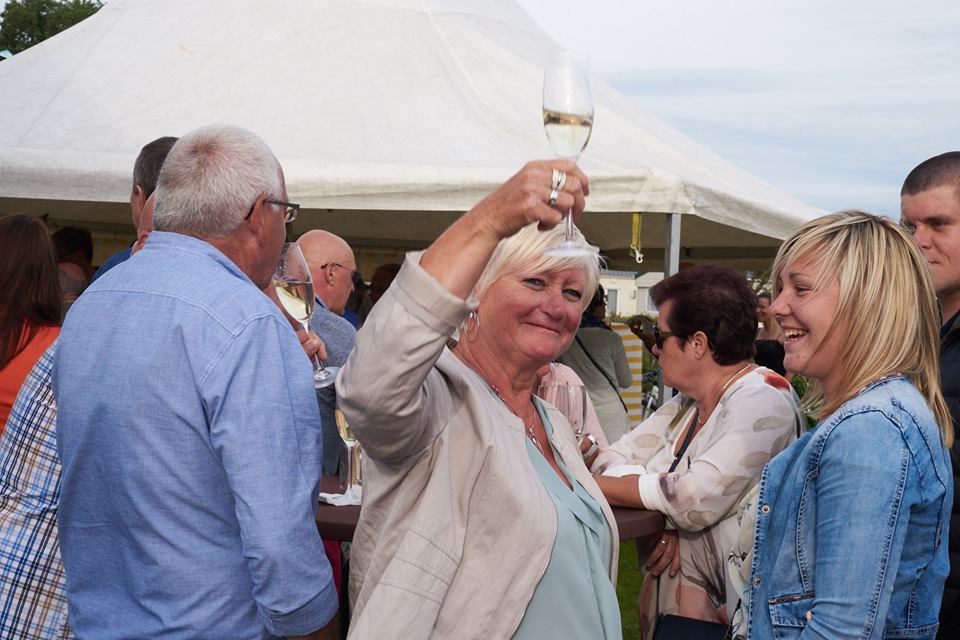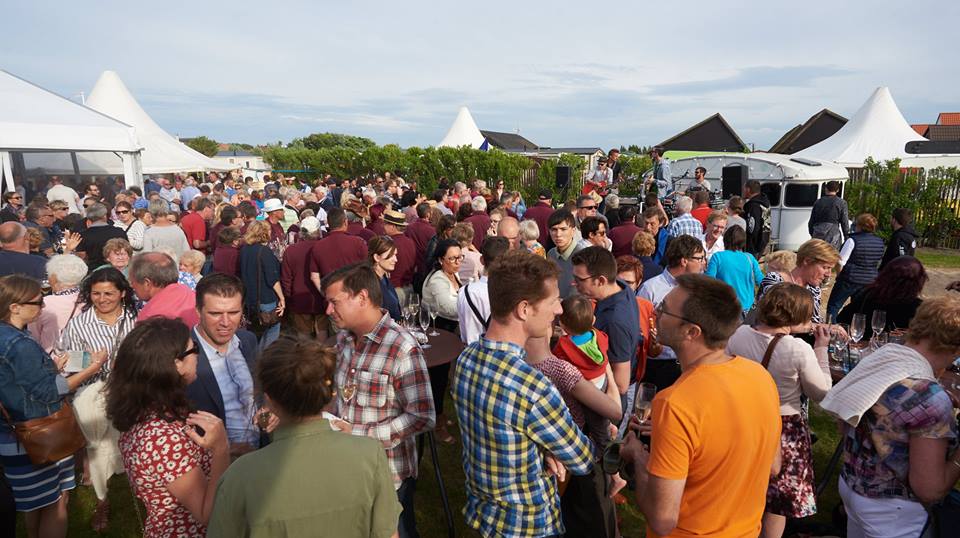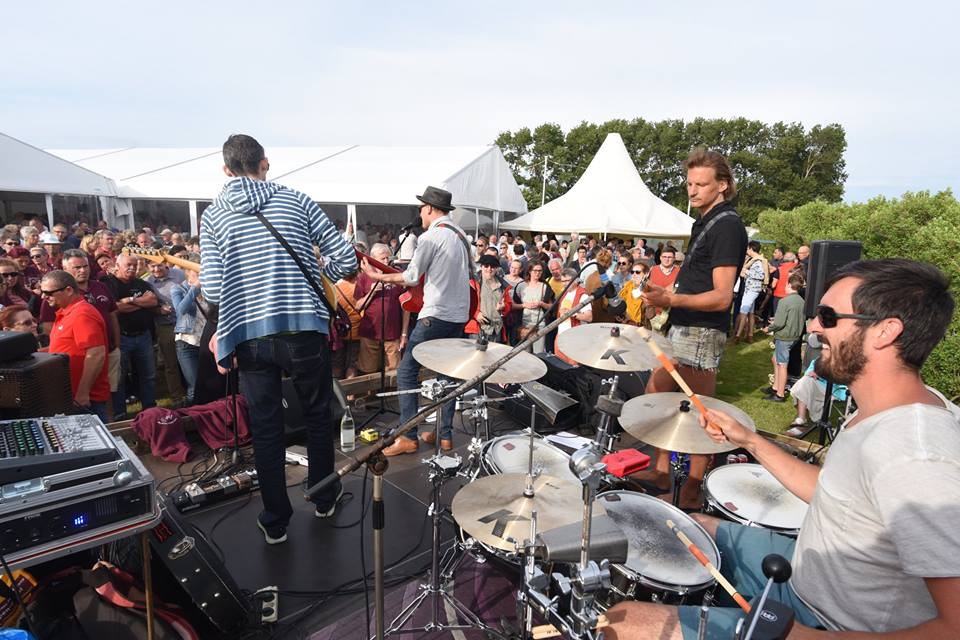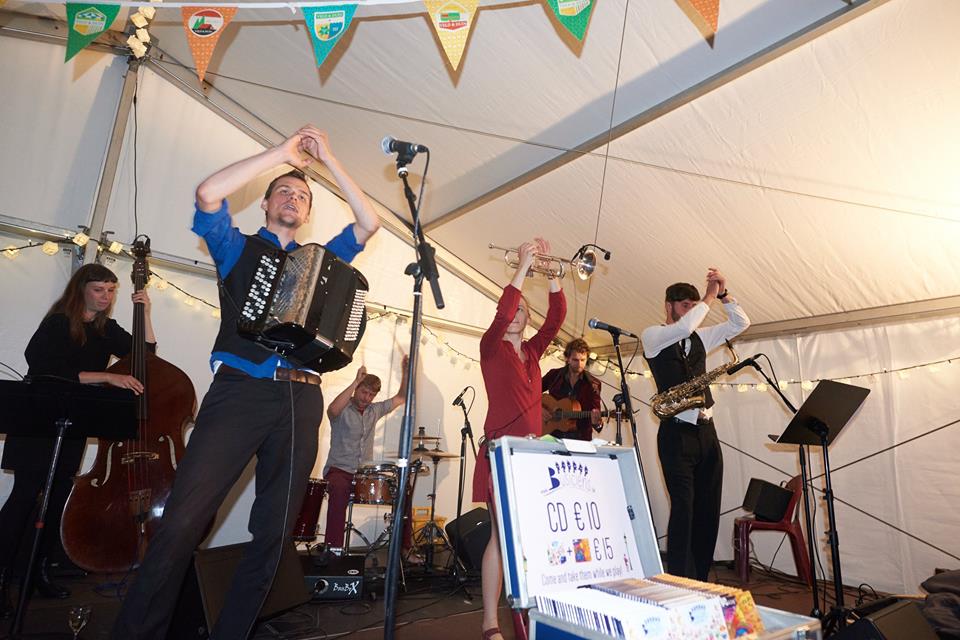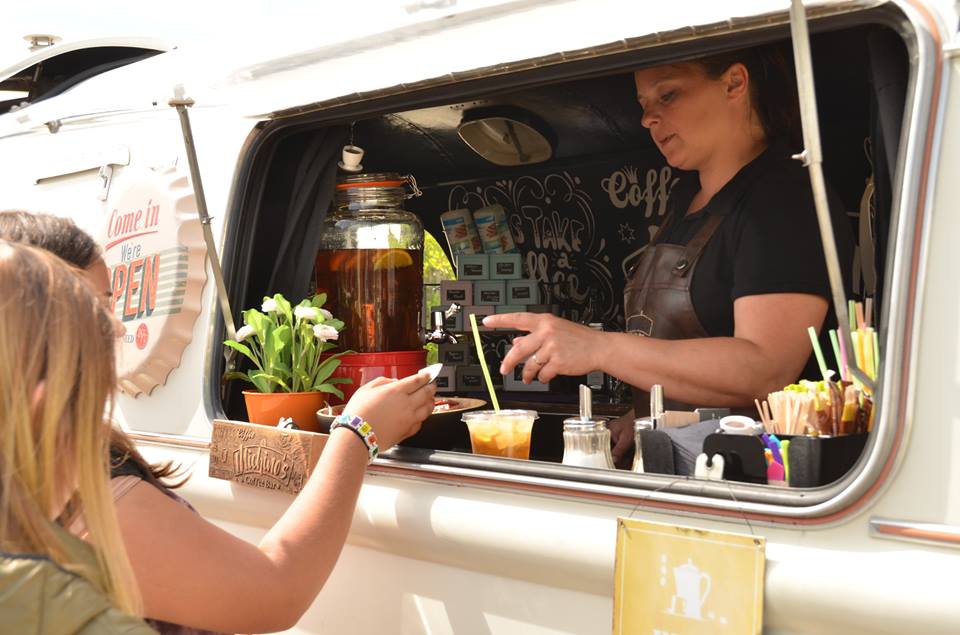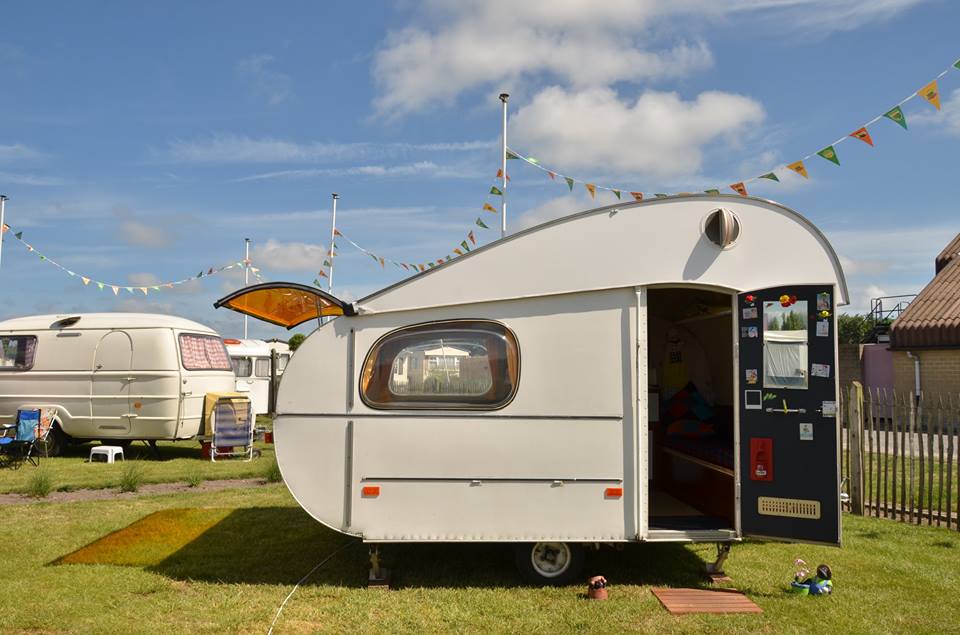 To celebrate our 50th anniversary together with our campers we organised a party-weekend with a big reception, foodtrucks, concerts, oldtimer caravans,...
Camper pitches with new sanistation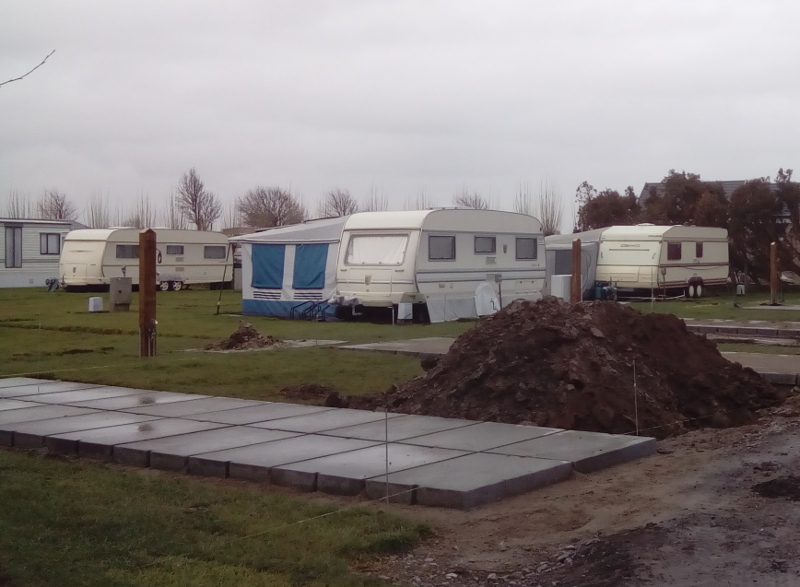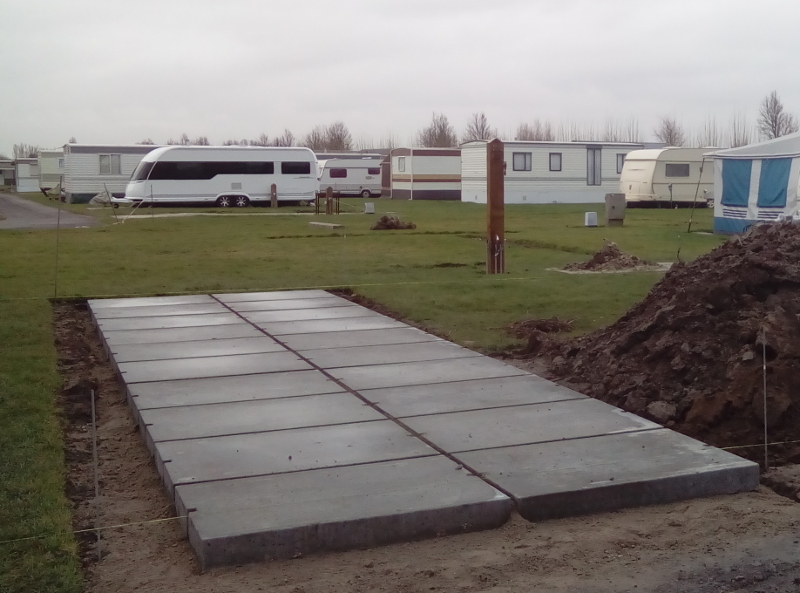 Camper tourism has become more and more popular over the years. To answer the rising demand we have already created 4 new spacious camper pitches. For spring 2017 we also plan to create 8 more pitches. On top of that we will also install a sanistation for the disposal of wastewater.
Construction of wadi

Seven luxurious residential plots are built around the wadi, which will provide an additional green experience.
New sanitary block and phase IV
On the grounds of Veld & Duin II the new and modern sanitary block is nearly finished.
The renovation project starts with the construction of 10 more plots.
Reconstruction of Paelsteenveld park


Paelsteenveld park situated opposite the campsite, is being redeveloped in different phases. The part between the Astridbrug and the Staf Versluyscentrum is totally ready in the meantime.
The new look of the entrance of Veld & Duin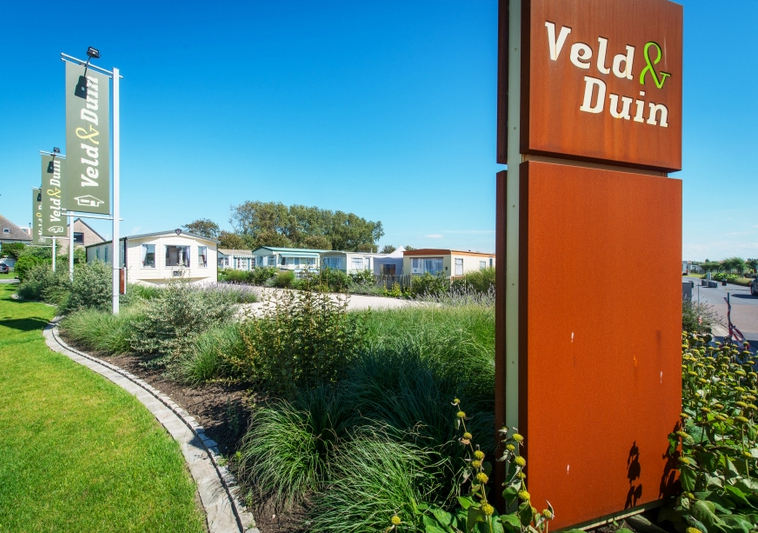 Thanks to the new check-in zone and our 3 stylish banners you will easily find our campsite.
Opening recreation area Grasduinen
Grasduinen is a recreation area of 9 ha and is situated within walking distance. The area consists of a pool, different sport fields, play area, hiking and cycling trails. Events are being organized on a regular basis.
Renovation of the reception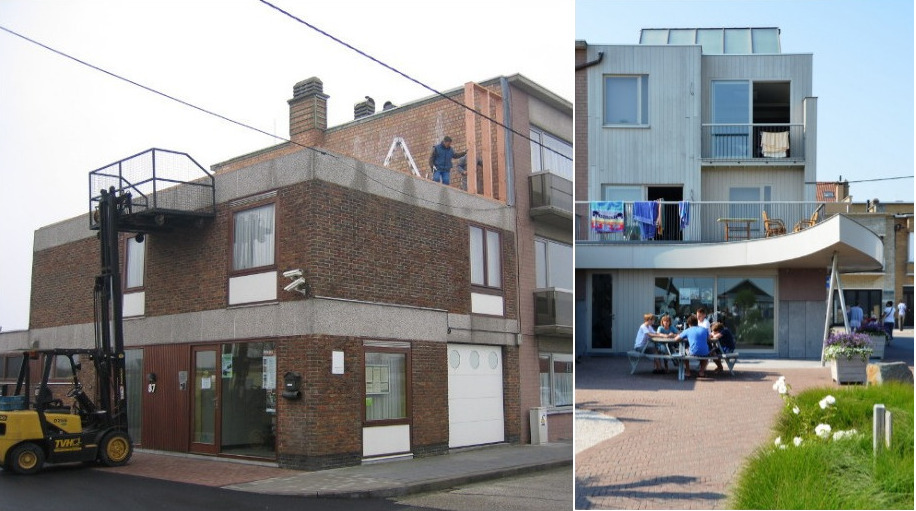 The reception is being totally renovated: the reception desk gets a total make-over and an extra floor is being constructed. Two luxurious apartments are being built on the 1st and the 2nd floor.
40th anniversary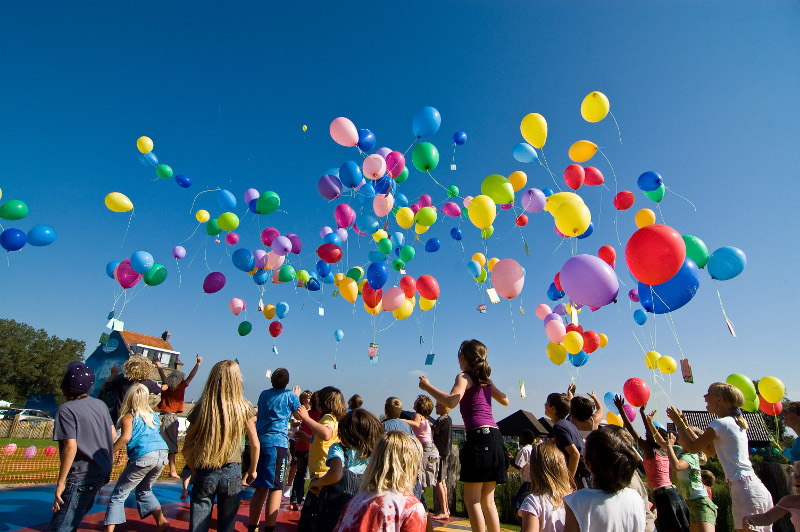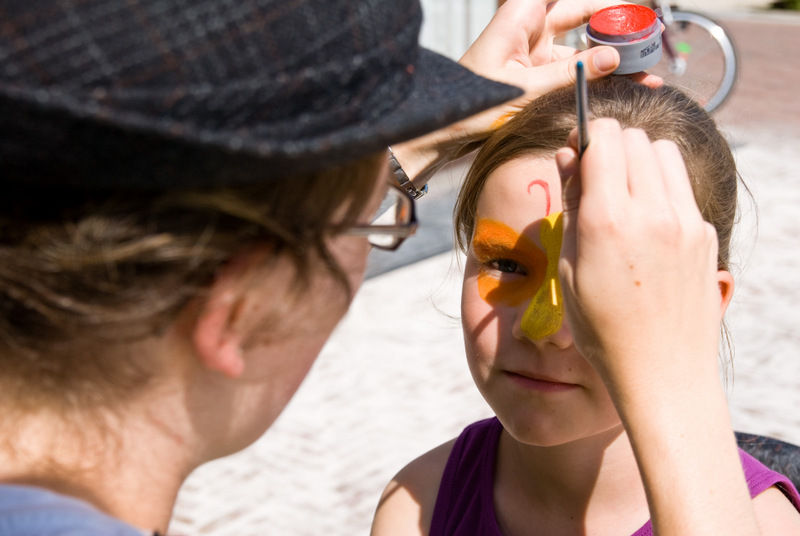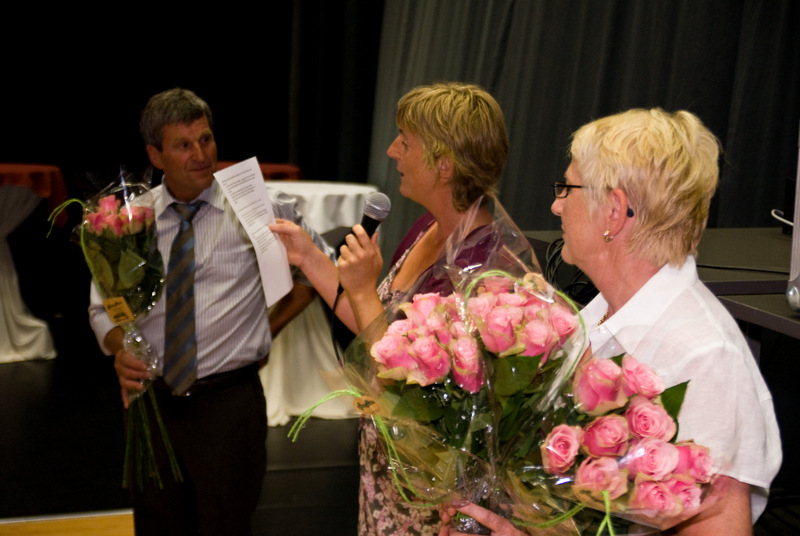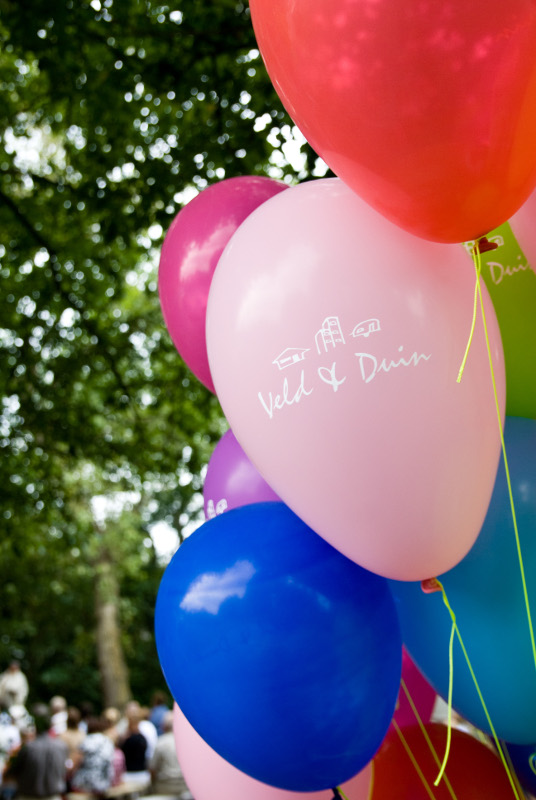 On the occasion of our 40th anniversary we organized a full day's entertainment and a wonderful evening party.
Renovation of the entrance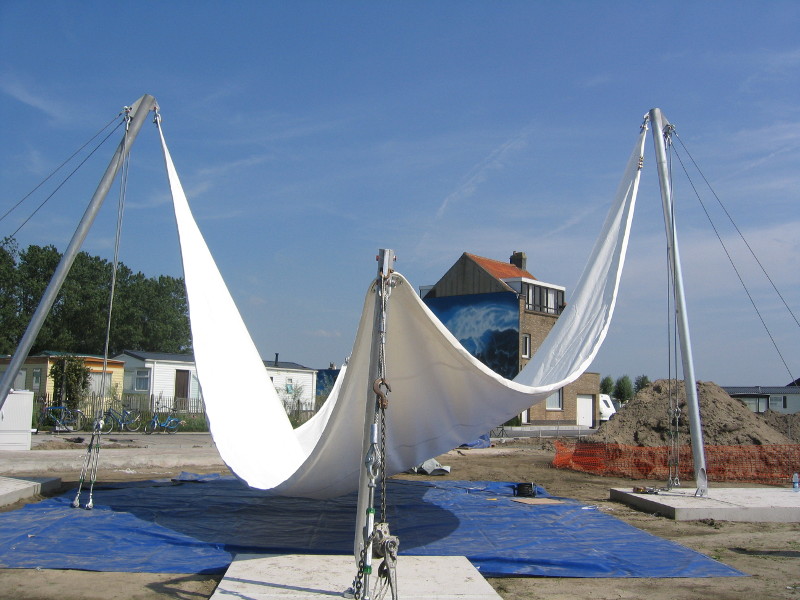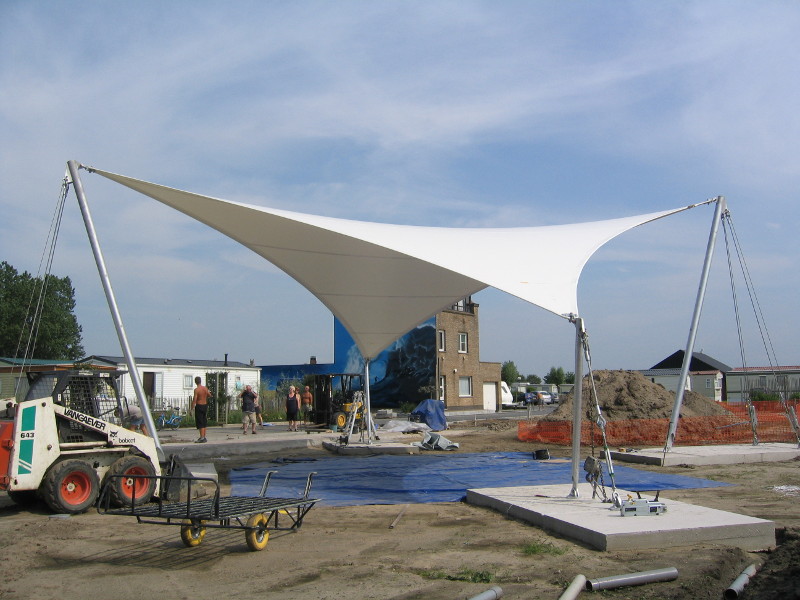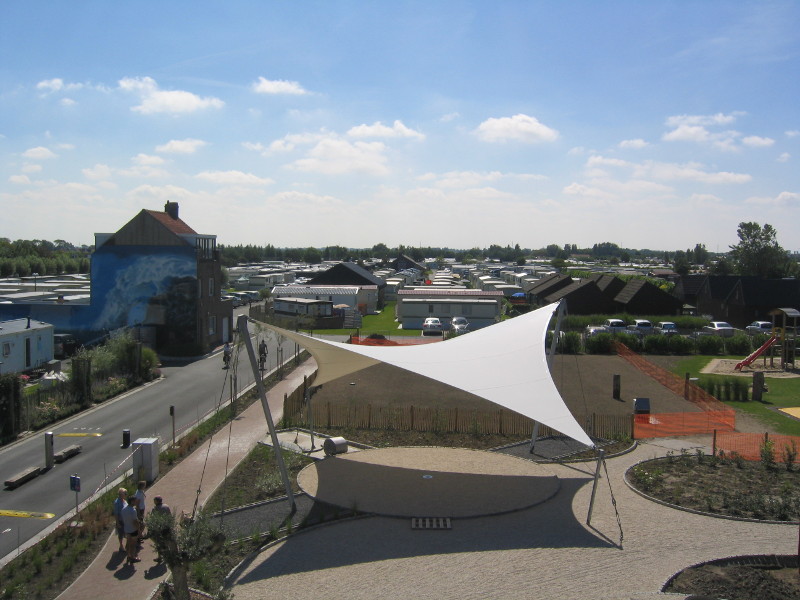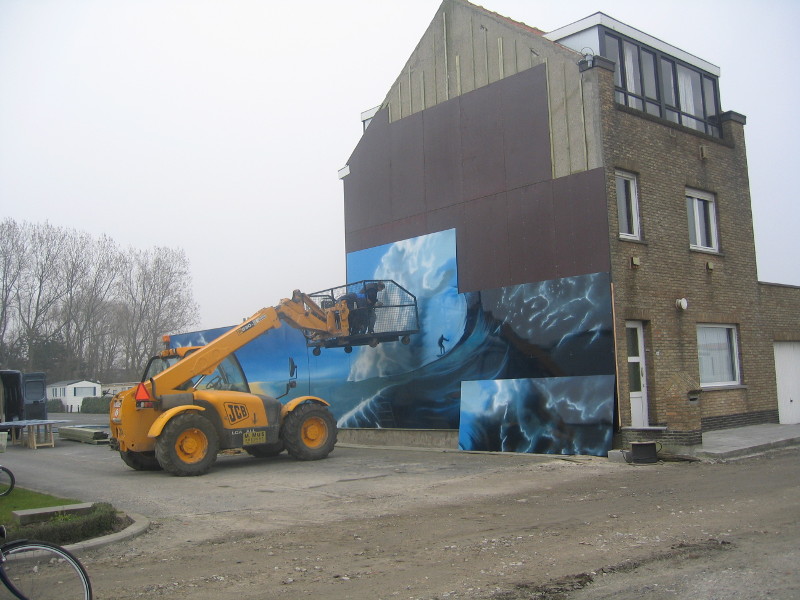 The entrance gets a totally different look: a big canvas tent, a nicely designed footpath, a graffiti-wall and a new access control system are only but a few changes. Finally 12 extra plots are being built.
Relocation of the playground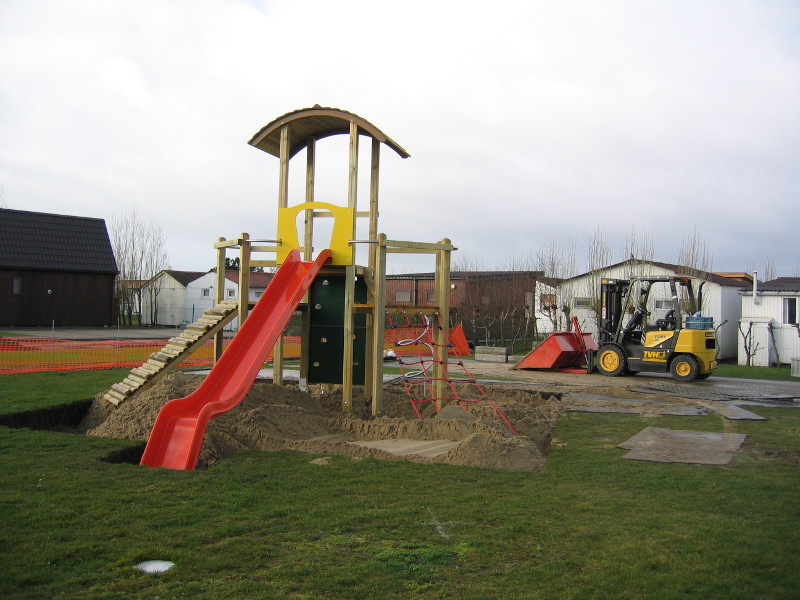 The playground is being relocated and expanded, 12 plots are being built and from then on free wifi will be available for our campers.
Renovation works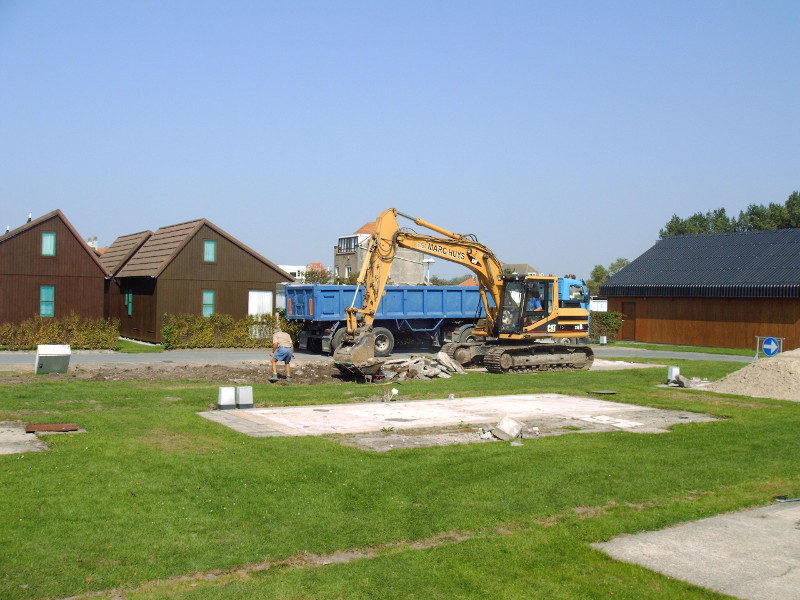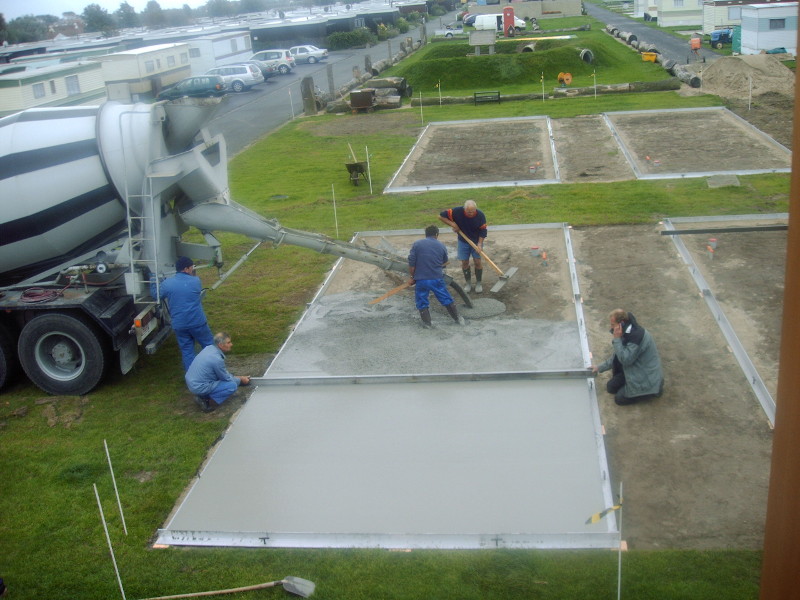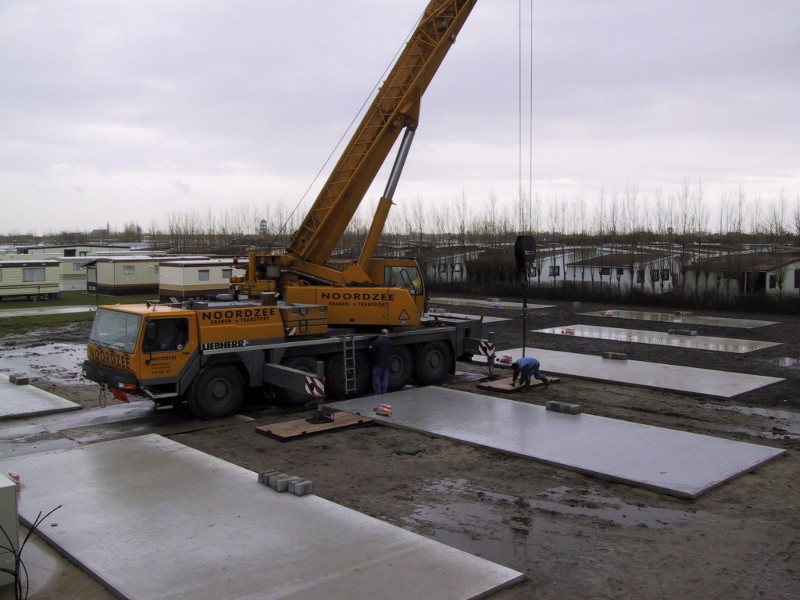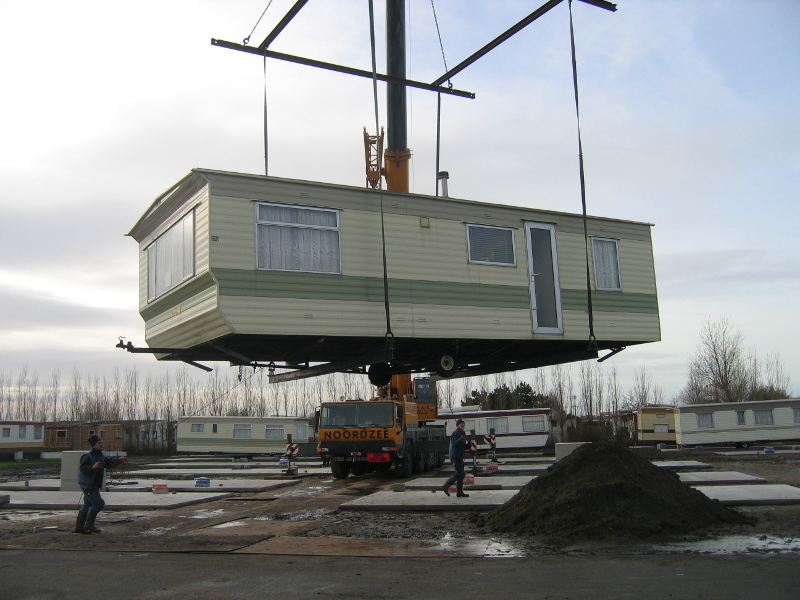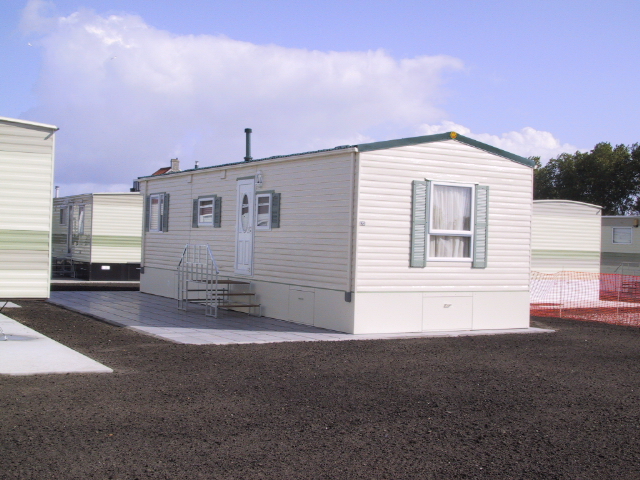 On the grounds of the former campsite Zon en Zee 23 new and big plots are being built.
The air trampoline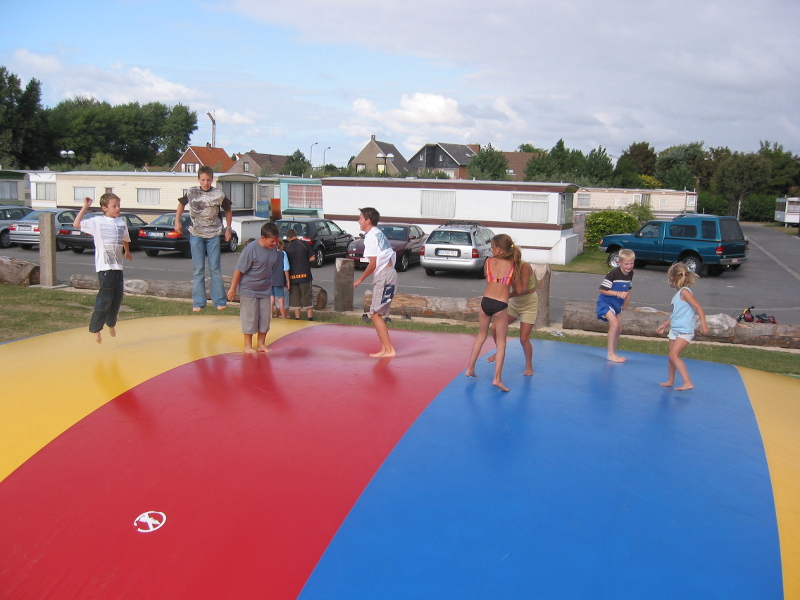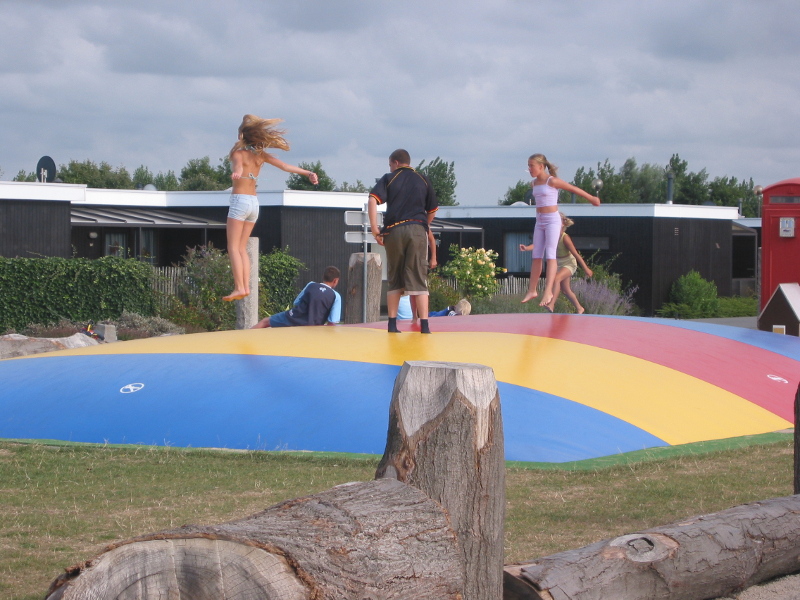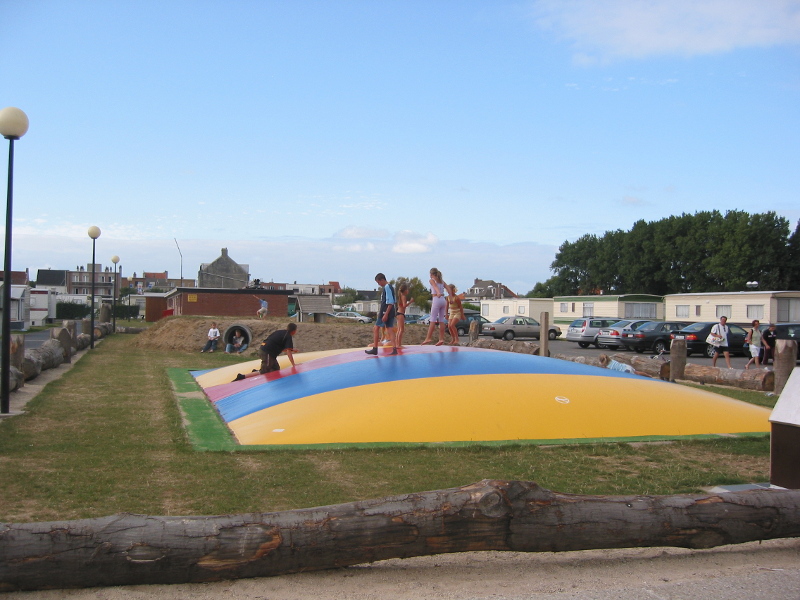 In 2006 we installed an air trampoline at the front of the campsite. Ours was the first to be installed in Belgium.
Jubilee party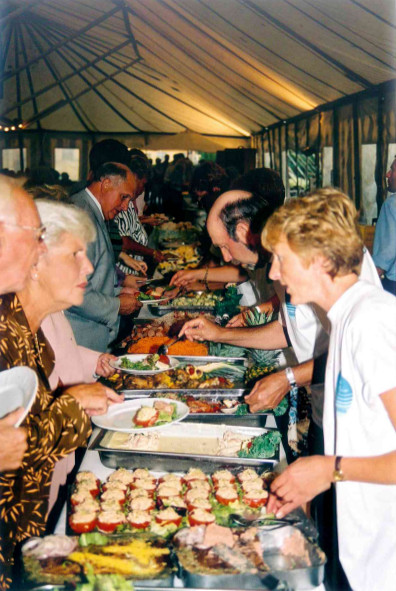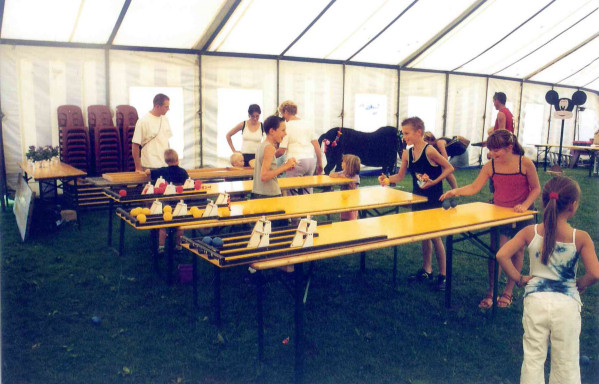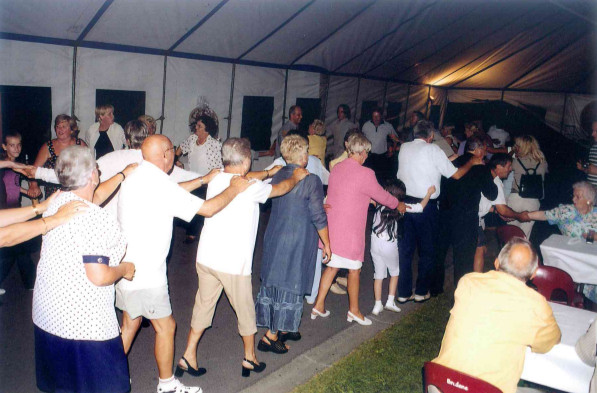 The jubilee party to celebrate the 35st anniversary of Veld & Duin was held at the end of the season. On that day Brigitte Pyra said goodbye to her campers.
The take-over of campsite Zon en Zee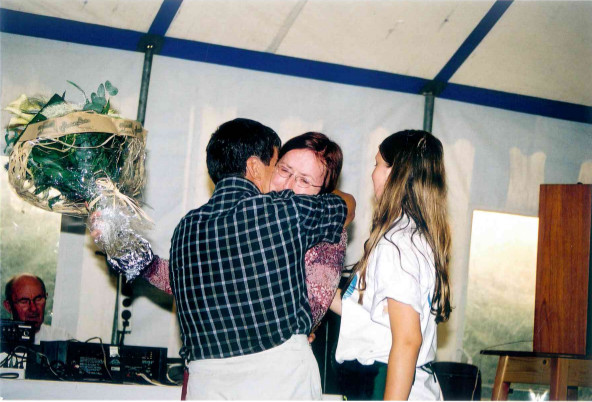 In 2002 Veld & Duin took over the former campsite Zon en Zee and a renovation plan for the years to come was made.
Party Veld & Duin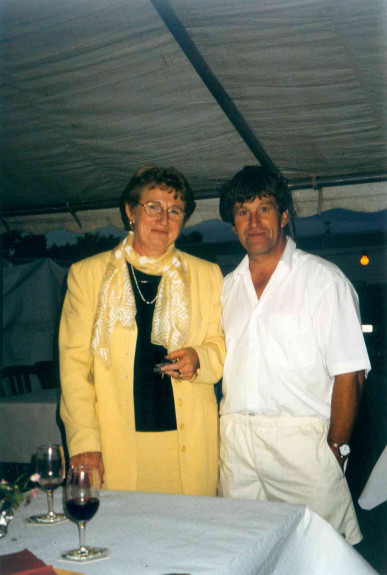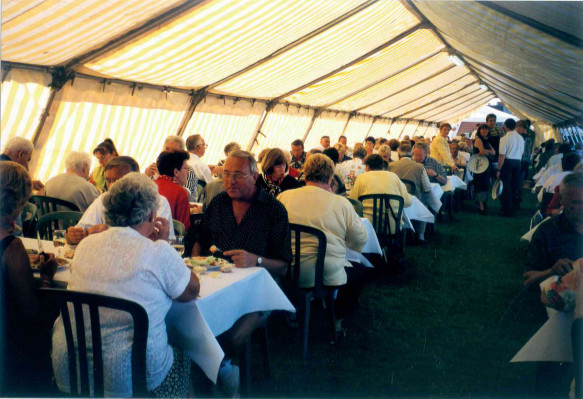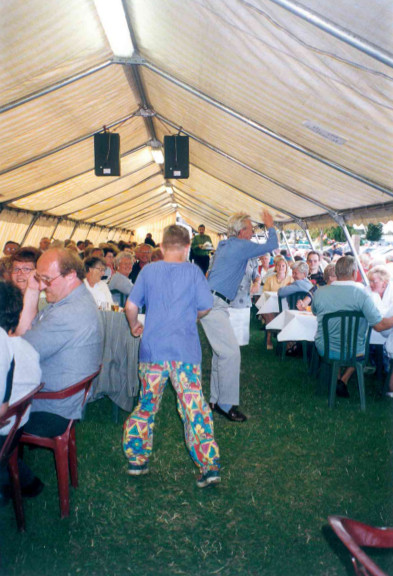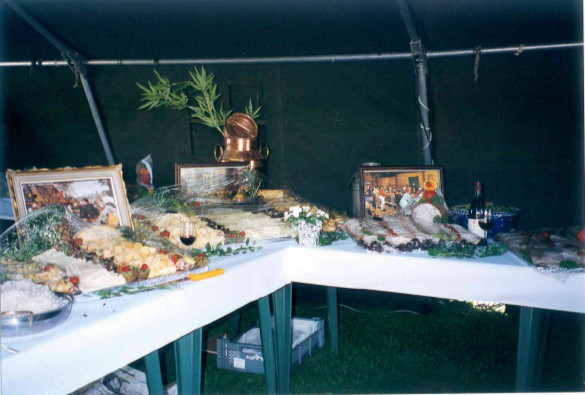 Another reason to party: Veld & Duin celebrates its 31st anniversary and Stefaan Casier welcomes campers for the second season in a row to Veld & Duin II (the former Prins Filip).
The first edition of the Afro Caribbean Festival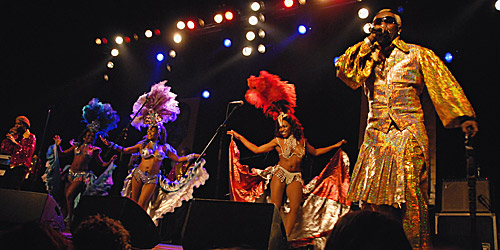 The first Afro Caribbean Festival arose from a festival which was organized in the park in 1996. Exactly three groups took part in the festival at the very start but throughout the years the Afro Caribbean festival has become more and more popular. Since 2009 it is a two-day festival.
20th anniversary of Veld & Duin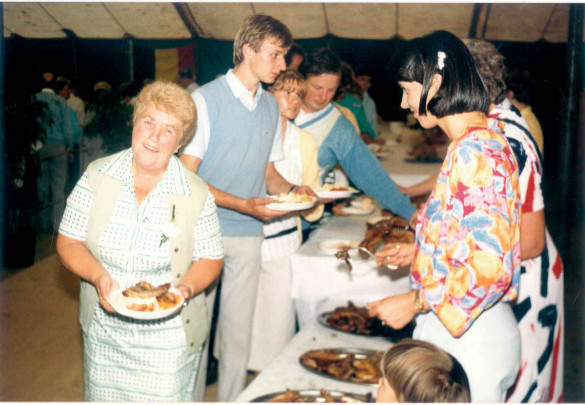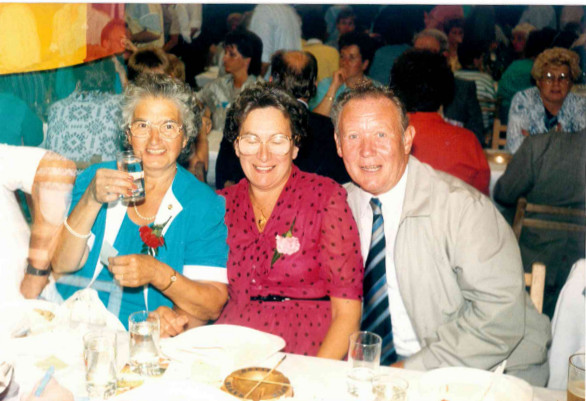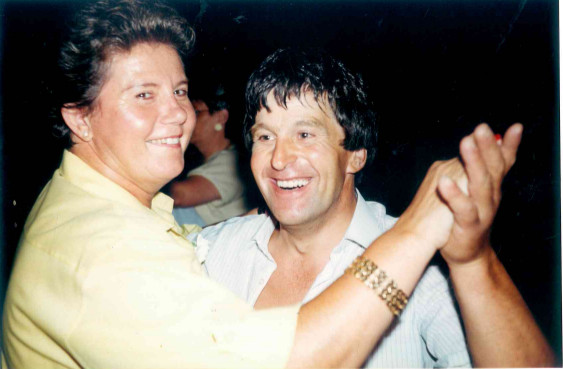 Big party on the occasion of the 20th anniversary of Veld & Duin and the 25th anniversary of campsite Prins Filip. This was celebrated by an Oberbayern evening, a barbecue and children's entertainment.
The early years of Veld & Duin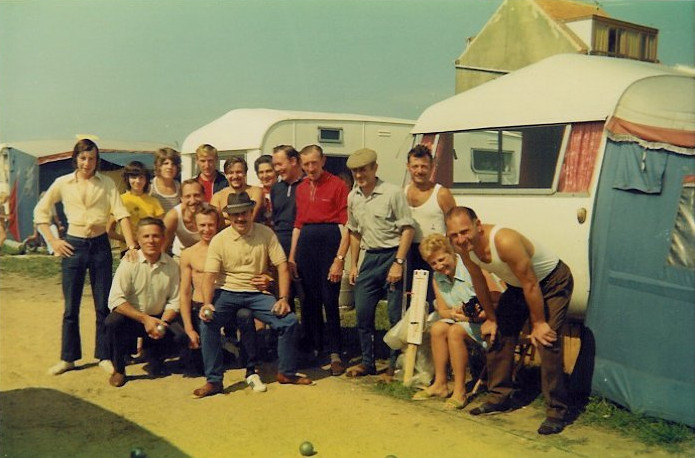 Start campsites Prins Filip - Zon en Zee - Veld & Duin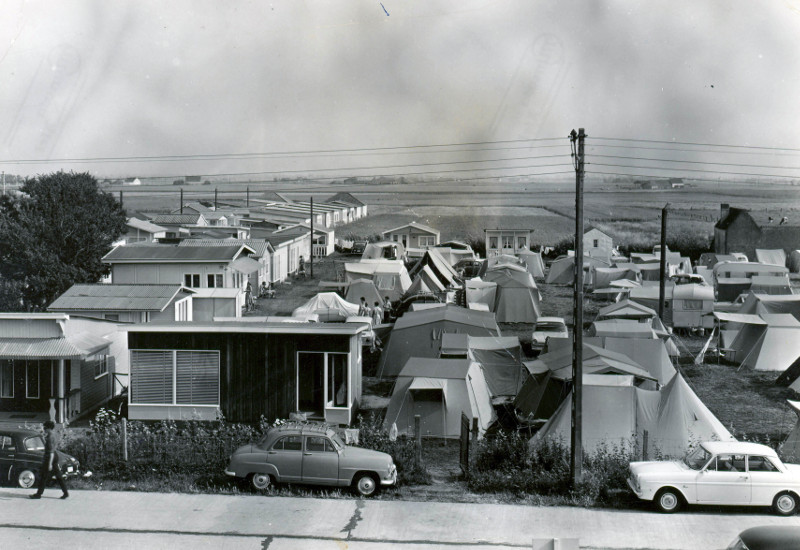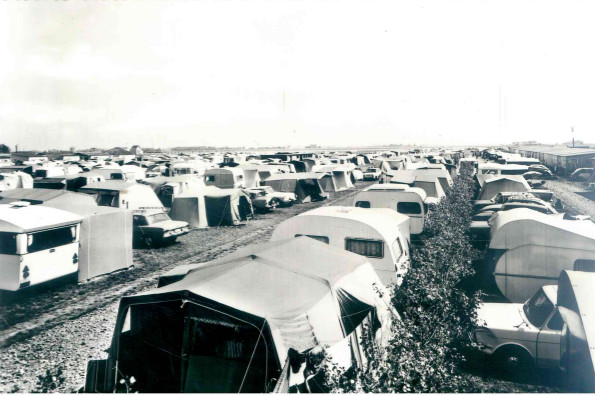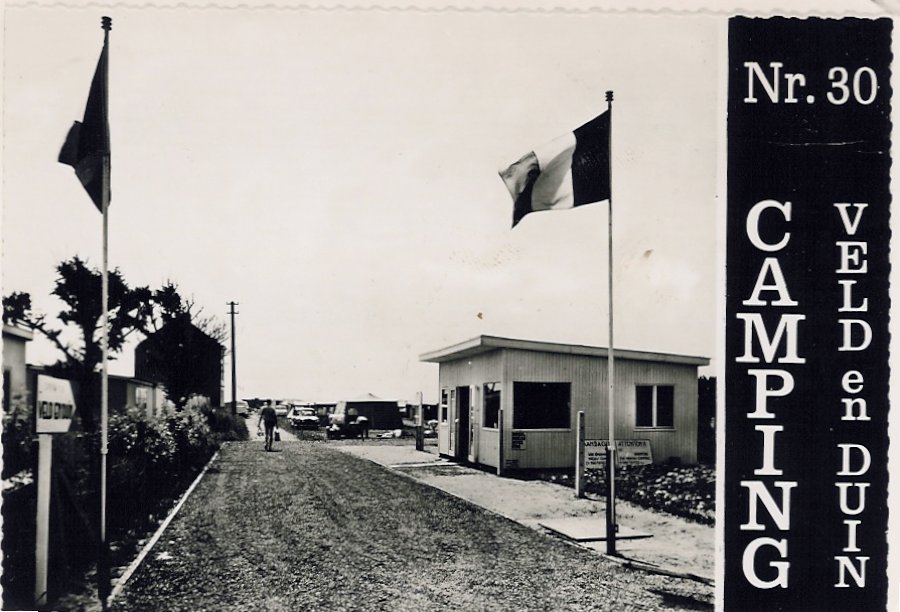 Campsite Prins Filip was founded by Albert Claeys in 1962 and was later run by the Eerebout family. In 1996 campsite Prins Filip became Veld & Duin II.
In 1966 Remi Pyra founded campsite Zon en Zee.
As from 1967 a piece of a cornfield was released and the first campers arrived in Veld & Duin.
Source: '100 jaar Bredene aan zee in beeld' by Erwin Mahieu and Frank Huygebaert.
Start (camping)tourism in Bredene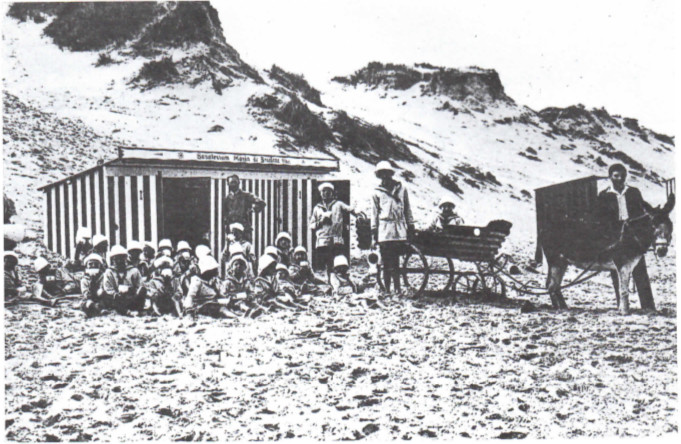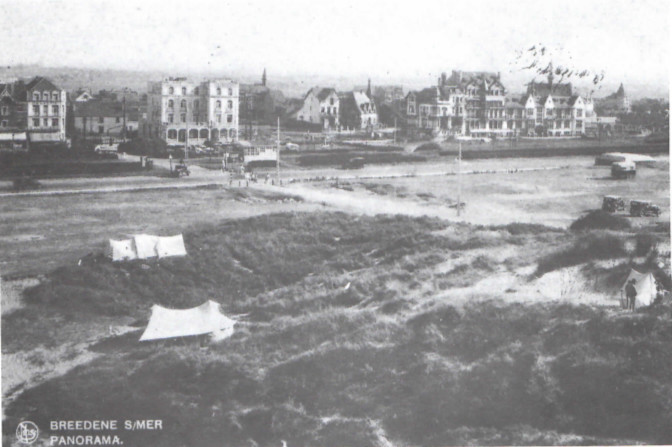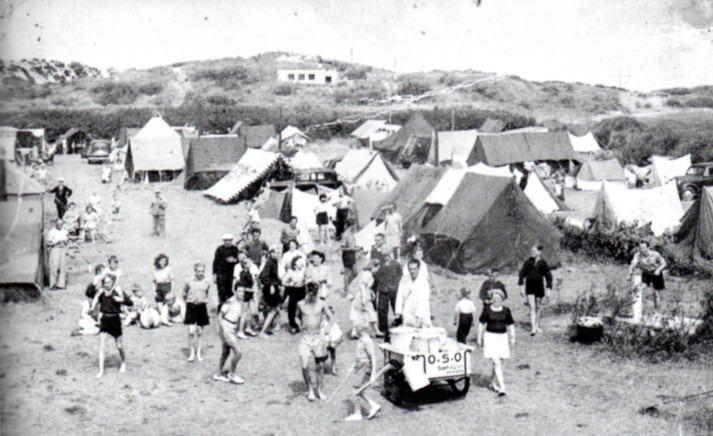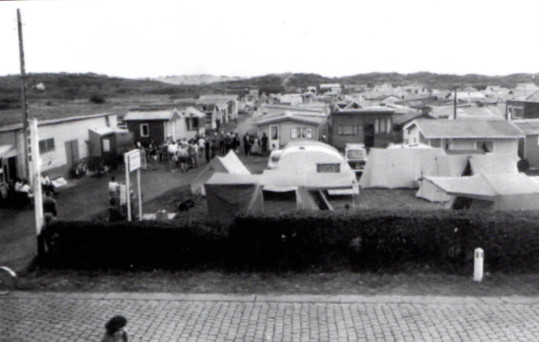 The beach and dunes in Bredene have attracted people for ages.
In the mid-20s adventurers pitched their tent haphazardly in the dunes.
As camping wild in the dunes had been prohibited in 1932, campers then put up their tents in the Paelsteenveld and on the fields of local farmers.
Over the years camping became more and more organized which led to the creation of the first real campsites. Arthur Claeys, Robert Ryckx, Oscar Devos, Verkempinck and widow Geldhof are but a few names amongst the first generation of campsite owners.
Source: '100 jaar Bredene aan zee in beeld' by Erwin Mahieu and Frank Huygebaert.