COVID-19 MEASURES
The Coronavirus has turned our lives upside down and also our ways of travelling. But if everyone respects the guidelines it is definitely possible to fully enjoy your stay as before. Please read this brochure carefully so that you know which precautions we take and what we expect of our guests. Your and our well-being are always the priority.
GENERAL COVID-GUIDELINES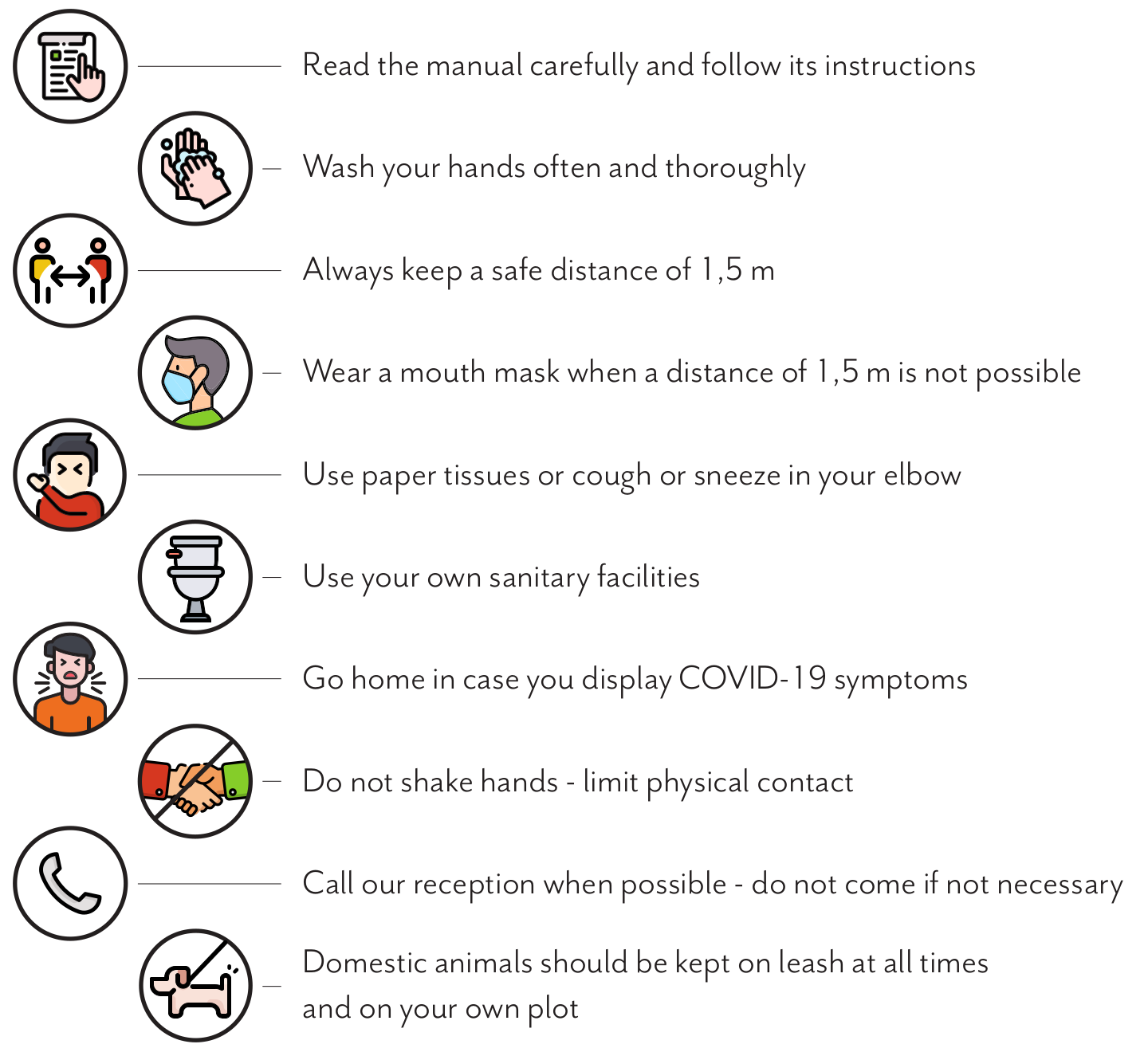 RECEPTION DURING YOUR STAY
Disinfect your hands when coming inside
The number of guests allowed at the same time inside is limited to 2
Call the reception is possible
Because of the extra procedures we need to take the waiting time can increase.
Thank you for your understanding.
VISITORS - WHO CAN COME?
These rules can vary depending on the guidelines we receive from the government.
Common sense takes precedence but the following stays important:
Limit your contacts to a minimum
Don't accept visitors who feel ill
CONTAINERPARK
The use of gloves at the containerpark is advised.
The hand contact points are regularly disinfected.
Wash your hands before and after each visit.
EVENTS - EXCURSIONS
All big summer events were cancelled but there is still a lot to do at our coast.
You can find an overview of all main attractions on our website. Obviously these attractions also need to take precautionary measures to guarantee a safe visit. Please be informed and always check the official website of the attraction in advance.